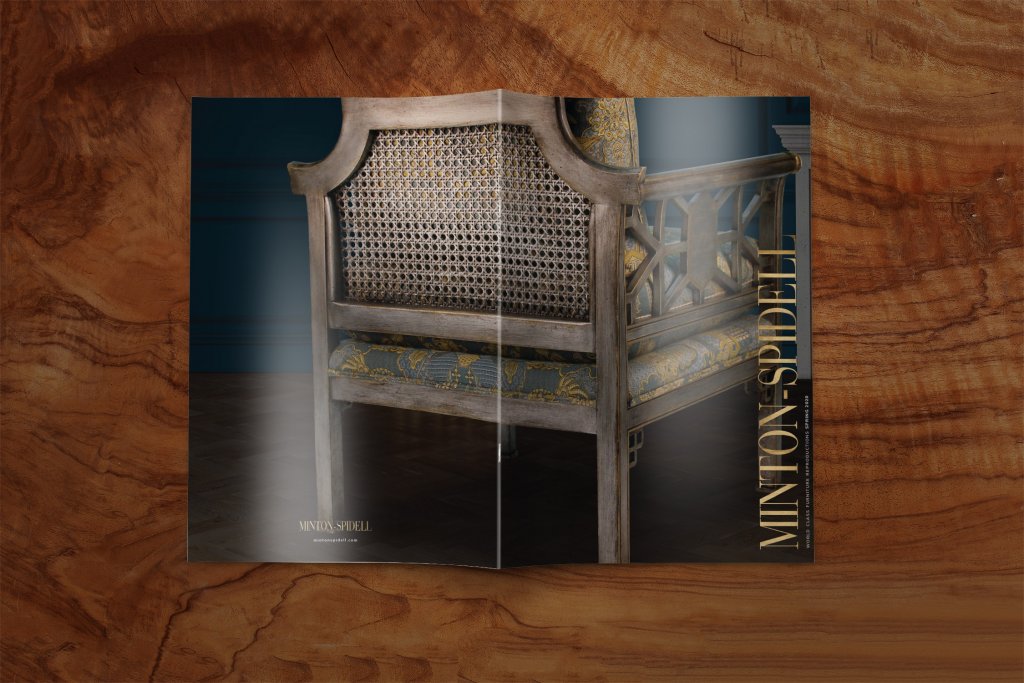 01. Print Catalog
Our client wanted to issue a new print catalog with a look and feel consistent with the newly designed website. We wanted to create something interactive so each product has a QR code. Scan the code and you are taken to the furniture's page on the website for additional photos and information not included in the print catalog.
The cover logo was gold foil stamped to make the print piece pop laying next to flat printed competitor catalogs.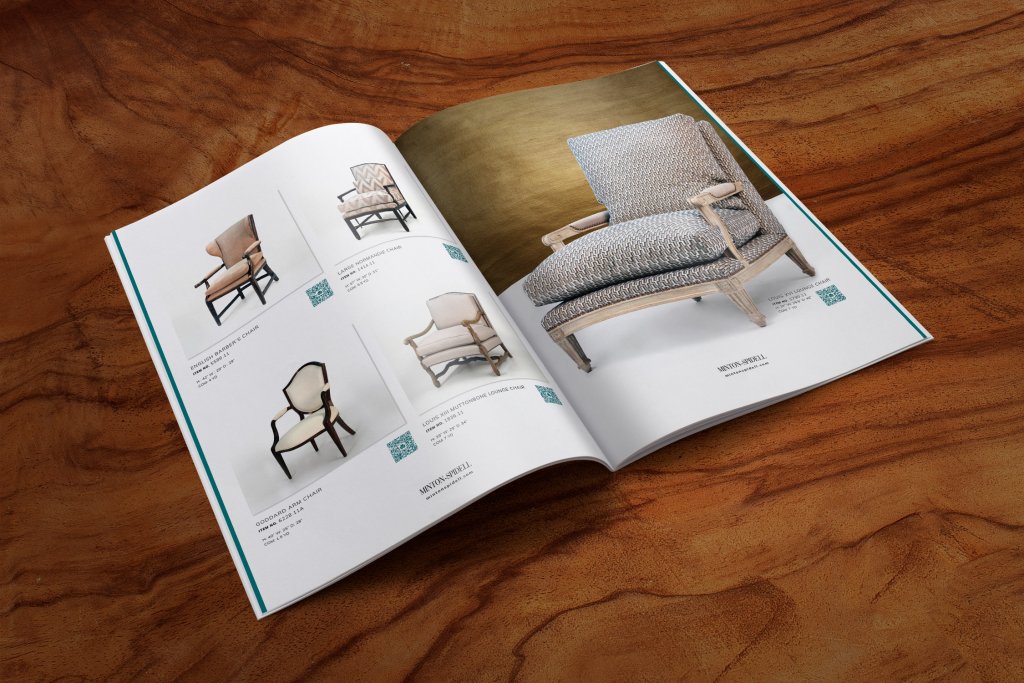 02. Featured Mockups
In lieu of a photoshoot for vignette images, our graphic designer created featured layout spreads to highlight specific items from the catalog. This saved the client money on production while still including featured product sections in the print catalog.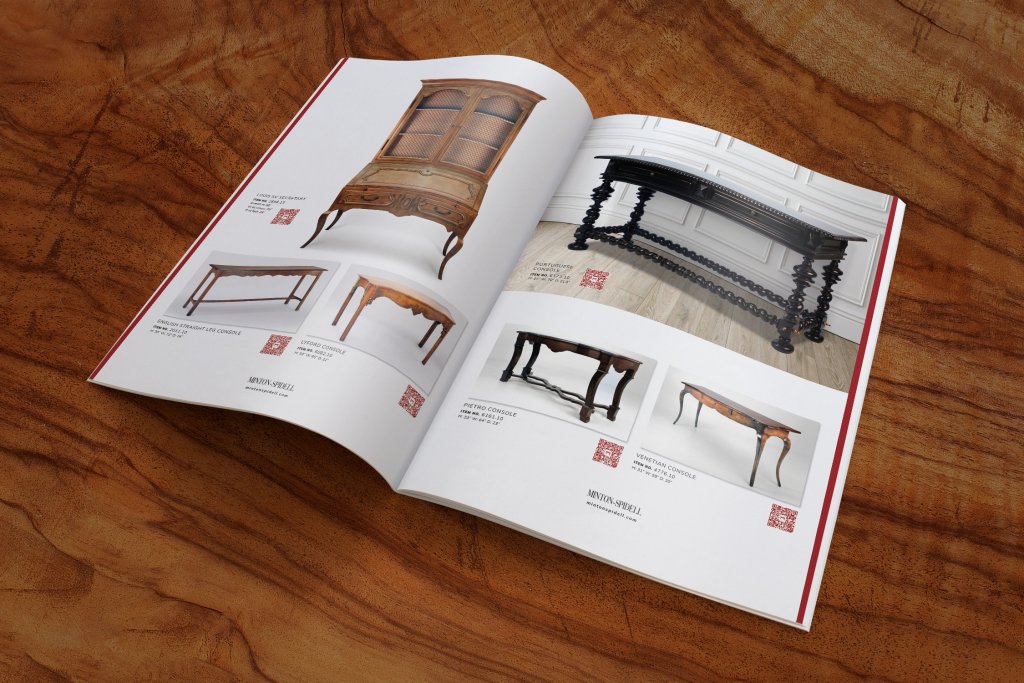 03. Color-Coded Sections
Each section has a color-coded page border for easy navigation between sections. Easily flip through the catalog to the color-coded section you want to browse.