Interior designers use their websites as a digital lookbook of what they can do. Their clients want a visually impactful experience, access to social media and easy communication. For this designer, we created a full-width responsive website design.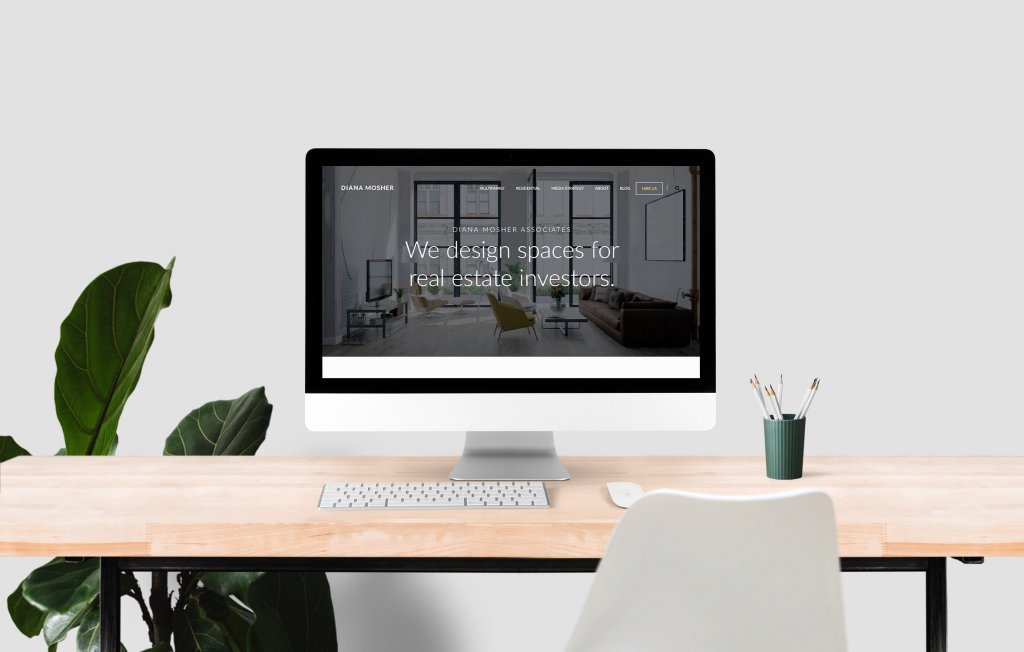 01. Responsive Website Design
This website is responsive for desktop, tablet, and mobile devices. Designed mobile-first, the goal was to ensure photos and portfolio images would be as large as possible to emphasize design work.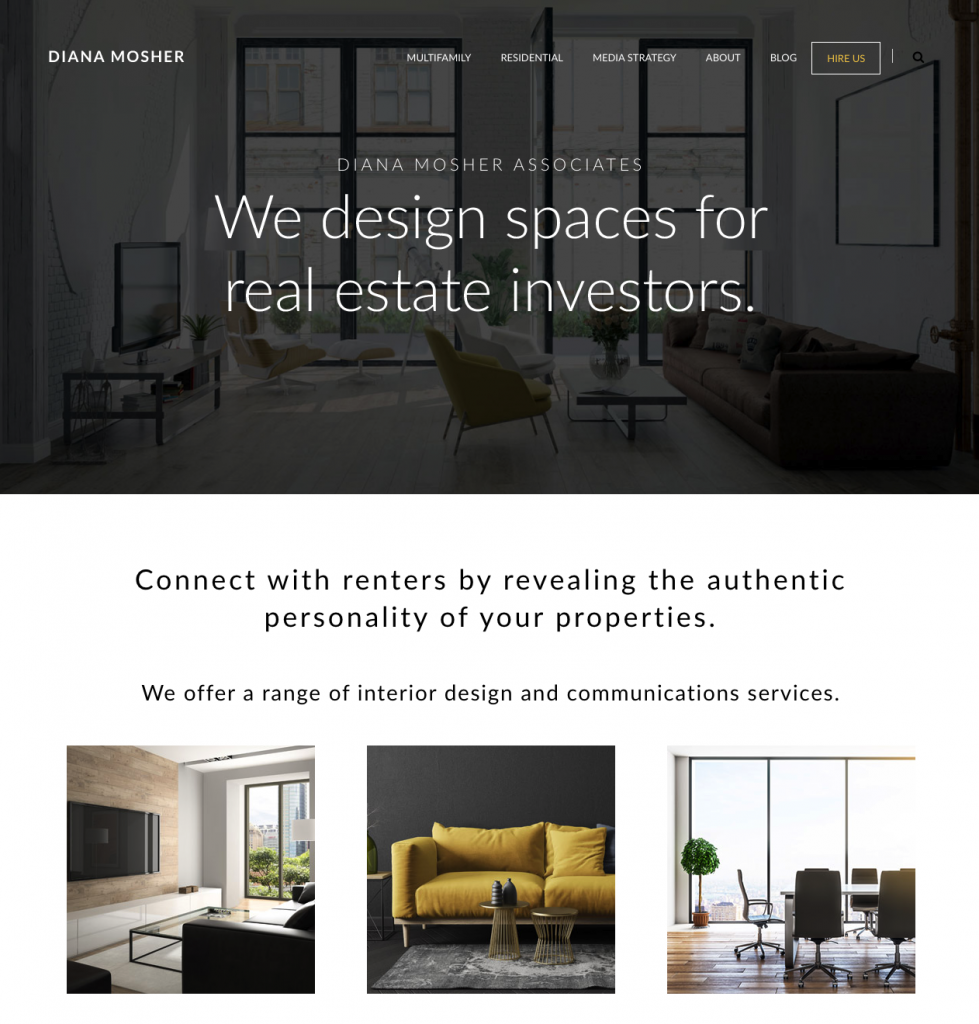 02. Visual Testimonials
Testimonials are important, but why not combine them with stunning images of design projects? Background photographs make these client reviews pop!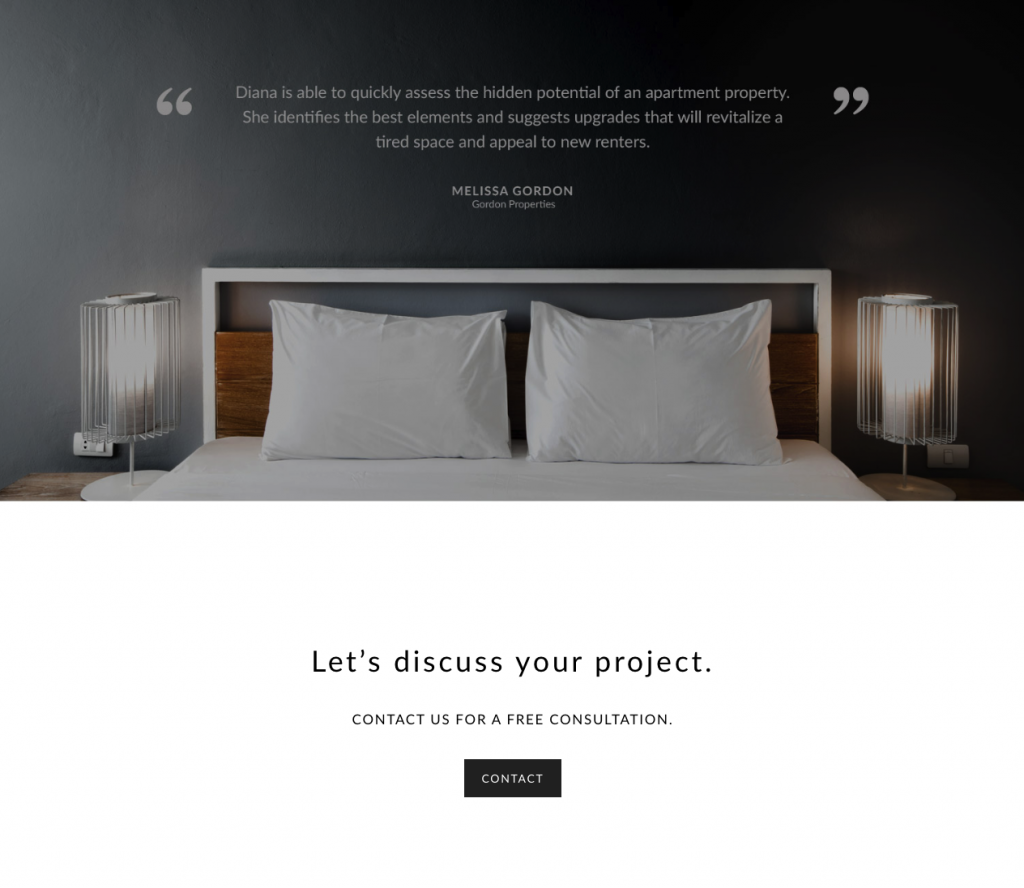 03. Blog Beauty
Blogs are essential for good SEO and are an easy way to keep content fresh on your website.